A Living Proof Advocacy workshop is not your typical speaker training.
It can't be. Because learning to advocate with personal stories requires a unique approach that incorporates the best practices of persuasive communication, the fundamentals of storytelling and a deep understanding of what it means to go public with a personal experience. We call it Whole Advocate™ coaching because we never assume that advocates "just" tell their stories or that one type of story fits all. Instead, Whole Advocate coaching encompasses all the nuances and dimensions of this significant act: using personal stories for advocacy.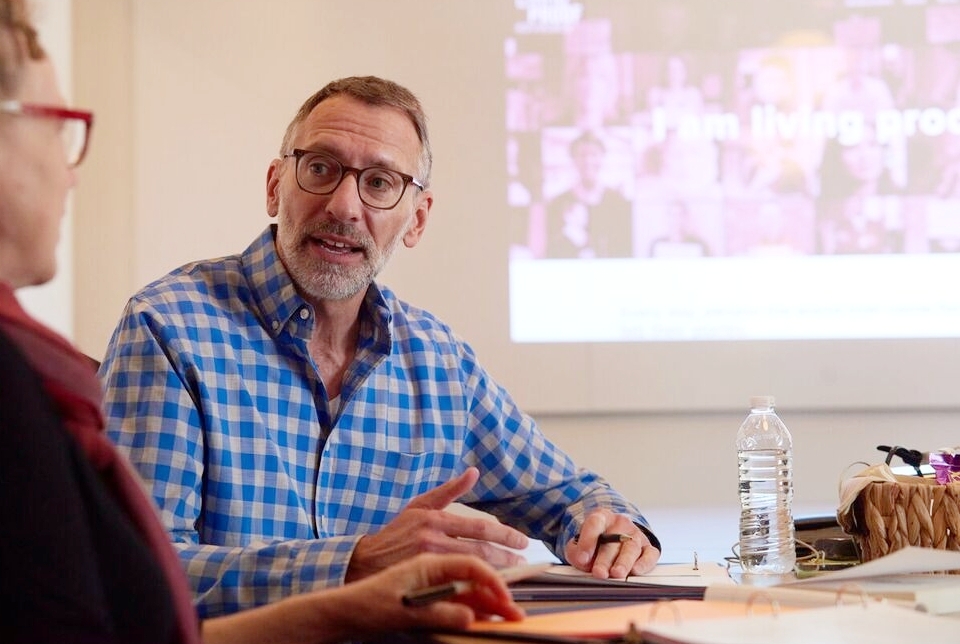 Our workshops are interactive, engaging, empowering, goal-focused and tailored to meet the needs of all advocates: from first-time speakers to seasoned professionals. They're also tailored to your organization's goals and strategies. They incorporate discussion and exploration, developmental exercises and presentation and/or media skills practice with immediate feedback and encouragement in an inviting, safe and professional environment. All workshops and classes are led by expert coaches certified in Living Proof Advocacy™ methods and tools.
Participants learn how to find, focus, frame, craft and tell their own stories in powerful ways so they can connect with and support the mission and objectives of the organization, campaign or cause.
CUSTOM WORKSHOPS
tailored to your organization's goals and your advocates' skill levels. Offered on-site, with half-, full- and multi-day options for small or large groups.
REGIONAL CLASSES
offered yearly in central locations. One- and two-day classes cover fundamental and intermediate levels, as well as special topics. Current class schedule.
webinars
for introducing groups to the basics of story advocacy before they attend a workshop or class.
remote coaching
via phone or internet video as a follow-up to a Living Proof Advocacy workshop.
consulting to help build your storytelling advocacy program
certification to build the internal capacity to support your advocates