Advocate Stories
Here are some of the advocates who've received Living Proof Advocacy™ coaching or who are featured in Living Proof: Telling Your Story to Make a Difference.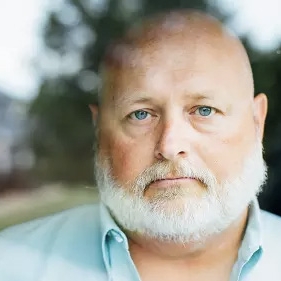 In 2006, Bill Butler was preparing for surgery to relieve chronic lower-back pain when he accidentally overdosed on methadone, the opioid his doctor had prescribed.
Bill left behind a devastated family: his wife, two sons and three siblings, including older brother Rex who is now a vocal advocate for the more than 16,000 Americans who die each year due to an overdose of prescription pain medication.
"After Bill's death, I was consumed with grief and anger," Rex recalls, "but almost immediately I began noticing at least two articles a week in various publications about methadone overdose deaths. It was mind-blowing. Then, when the National Safety Council launched a program focusing on the epidemic, I knew I could do more than just be collateral damage."
Though an experienced speaker, Rex had to navigate the fragile space many advocates encounter when moving from private to public storytelling. "My brain told me I was ready to tell my story, but my first and second presentations made it clear that I had work to do. I had difficulty keeping Bill's memory in a safe place as I spoke to audiences."
Rex credits the training he received from the National Safety Council's Survivor Advocacy Program—a training grounded in Living Proof Advocacy principles—with helping him focus his story on his advocacy goals: educating others and saving lives. "Now I can share my story without letting emotions control the moment," says Rex. "It gives me peace and pride knowing that Bill did not die senselessly." Learn more.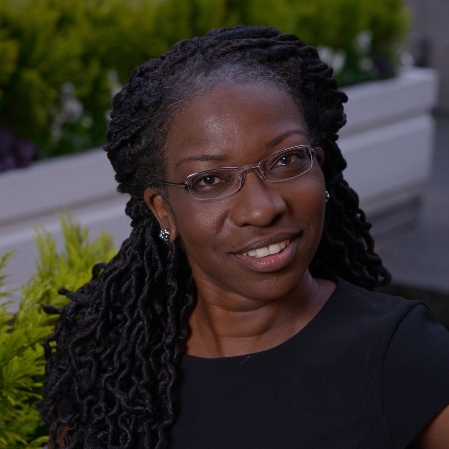 Christina Sparrock begins her advocacy presentations this way:
"I am a CPA and a Certified Fraud Examiner. I serve on New York City's Crisis Intervention Panel, where police officers are trained on de-escalation techniques and crisis communication skills. I advise the Mayor's Task Force on Behavioral Health and the Criminal Justice System. I am also managing mental health conditions: bipolar disorder, severe anxiety and PTSD with suicidal ideations."
Then, she asks this powerful question:
"How do you make sense of a successful working person who is also managing mental health conditions?"
With this question, Christina quickly engages her audiences and goes on to share her personal story: growing up in an abusive environment that exacerbated her conditions, combating bullying and discrimination, and ultimately finding the strength to discover that ongoing recovery was possible … with the right combination of medication, therapy, support and healthy life choices.
A member of The Stability Network, Christina uses exercises from a Living Proof Advocacy workshop to help her focus her story on her goal.
"People need to know the pain and hurt—but they need to know what's possible moving forward," says Christina. "I don't want anybody to suffer the way I did. So I ask others to join me in imagining a day when people can share their diagnoses without fear of retaliation or discrimination. Because mental health conditions are just that … health conditions." Learn more.
When Theresa Greenleaf's son Jack was in the third grade, paramedics arrived at the school twice to save a classmate with a severe peanut allergy.
Shortly after, the school nurse asked parents not to pack lunches that contained peanut butter or other nut products. Unfortunately, some parents responded negatively. But not Theresa: her son Jack also had food allergies … as well as asthma.
So, when the school nurse asked Theresa to speak to parents at a parent meeting, Theresa focused on one of the principles of Living Proof Advocacy: making her story vivid and descriptive so the other parents might relate.
"I emphasized that being a parent can be really scary—and you need to rely on and trust other parents and caregivers. I told them my worst story: about Jack losing consciousness in a cab during an asthma attack. I really wanted to bring them into that cab with me, to share the moment of nearly losing my child. I had been doing everything I could to keep Jack's environment safe, yet this still happened."
After hearing Theresa's and other parents' stories, as well as a well-respected allergist's insights, parents at Jack's school understood just how serious food-related allergies can be. Read more of Theresa's story in Living Proof: Telling Your Story to Make a Difference.
"How do I know my story is making a difference?" That's a question many advocates ask.
For LeDerick Horne, proof of his impact came from a young man named Carlos.
Carlos attended a presentation by LeDerick during which LeDerick told the story of how he was diagnosed with a learning disability in third grade. That diagnosis resulted in him being separated from his class and placed in the school's temporary resource room—in this case, a teacher's storage closet.
The separation from his fellow students and the feelings of isolation that followed took a toll on LeDerick socially, and he developed anxiety and self-doubt. But with the support of family and a desire to fight against a flawed educational system, LeDerick graduated from high school and college, and became a powerful advocate for people with disabilities.
After LeDerick delivered his presentation, Carlos approached him. Like LeDerick, Carlos also had a learning disability yet had persevered through high school and college and was now advocating for others. He said: "LeDerick, the reason I'm at this summit is because I heard you speak when I was in high school. I don't know if you know this, but I was homeless then. And hearing you let me know I'd be able to go to college. Man, you had no idea. I needed to hear your message at that moment. I needed to hear you to keep me going." Read more of LeDerick's story in Living Proof: Telling Your Story to Make a Difference.